ABOUT ZAKEA FARMACY – Founded in 2012 Laveen, Arizona, USA
We at Zakea Farmacy have improved our production process and have reduced our operation cost. We produce the Finest Vegan Natural Soil/Compost in Arizona without compromising soil nutrients. We want to Thank You and pass those saving $$ on to you our loyal and "Happy Gardeners."
Who I am and why I believe in Sustainable Agriculture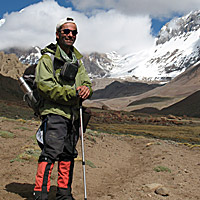 As a kid I enjoyed visiting the farmers market with my mother. I would help carry a straw bag filled with fresh produce and delicious fruits. I grew up with a Mediterranean diet — the sweet taste of olive oil and country bread, baked daily. Twenty-five years ago, to stay active, I took on mountain climbing. To follow this passion I have traveled around the world and summited high points on several continents. Traveling was a great opportunity for me to explore different cultures, food customs, and indigenous markets. In the '90s I moved to Arizona, the beautiful Grand Canyon state where I enjoy being outdoors and practicing clean, healthy living.
I have come to a point in my life where I no longer want to just consume. I realize what's important to me now, and how I wish to contribute. It's important for all of us to recognize the negative repercussions we're leaving to future generations. We need to follow a natural path and create a sustainable agriculture to grow our own food. So I started Zakea Farmacy.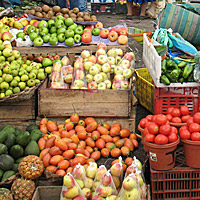 Food is the most basic human need. To create a better world for future generations, we need to find better, progressive ways of sustainable living. In some ways we have begun this journey: solar, wind, and wave power are all great, renewable energy sources. We need to continue to make this important energy transition, but agriculture needs to do the same. The industrialization of agriculture brought about many great things. However, we now realize we've been contaminating the soil, water, the entire food supply, and our bodies with harsh, toxic chemicals. The good news is that sustainable farms and farming practices have been rapidly advancing over the past few years.
I want to do my part to help make a better, healthy, global environment. Zakea Farmacy compost uses recycled wood chips and cut shrubs (collected from landscapers) and turns them into naturally green compost. This compost is the basis of a heathly soil for you to grow your plants in. We should strive to eat more organic, natural foods rather than products which are created from pesticides, artificial fertilizers, or chemicals. Working towards being more self-sufficient is a great feeling; it's the key to my humanity.
To healthy, clean living!
Zak Raml, Owner Zakea Farmacy, November 2012